Terms & Conditions
If you get as far as to read this, congratulations, you have made it further than most! Our intention is not bore you with an absurdly long terms and conditions that 99.9% of people just check the box "Agree" and move on. No, let's keep it short and sweet and focus on how Powertrain wants to make your life easy… and your parts cheaper of course. Don't forget what we are talking about here. This is our Rewards Program in which Powertrain will discount up to 5% off of all products sold.
---
Here is How: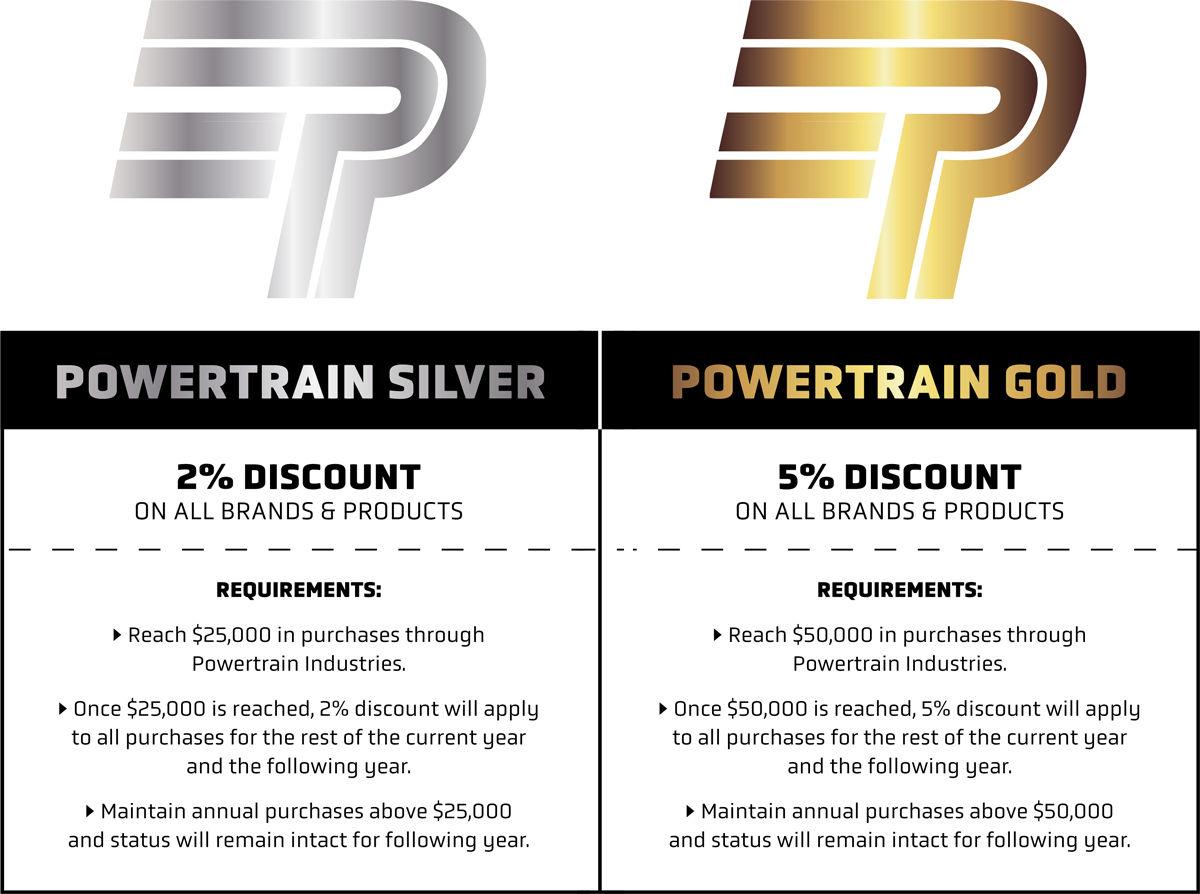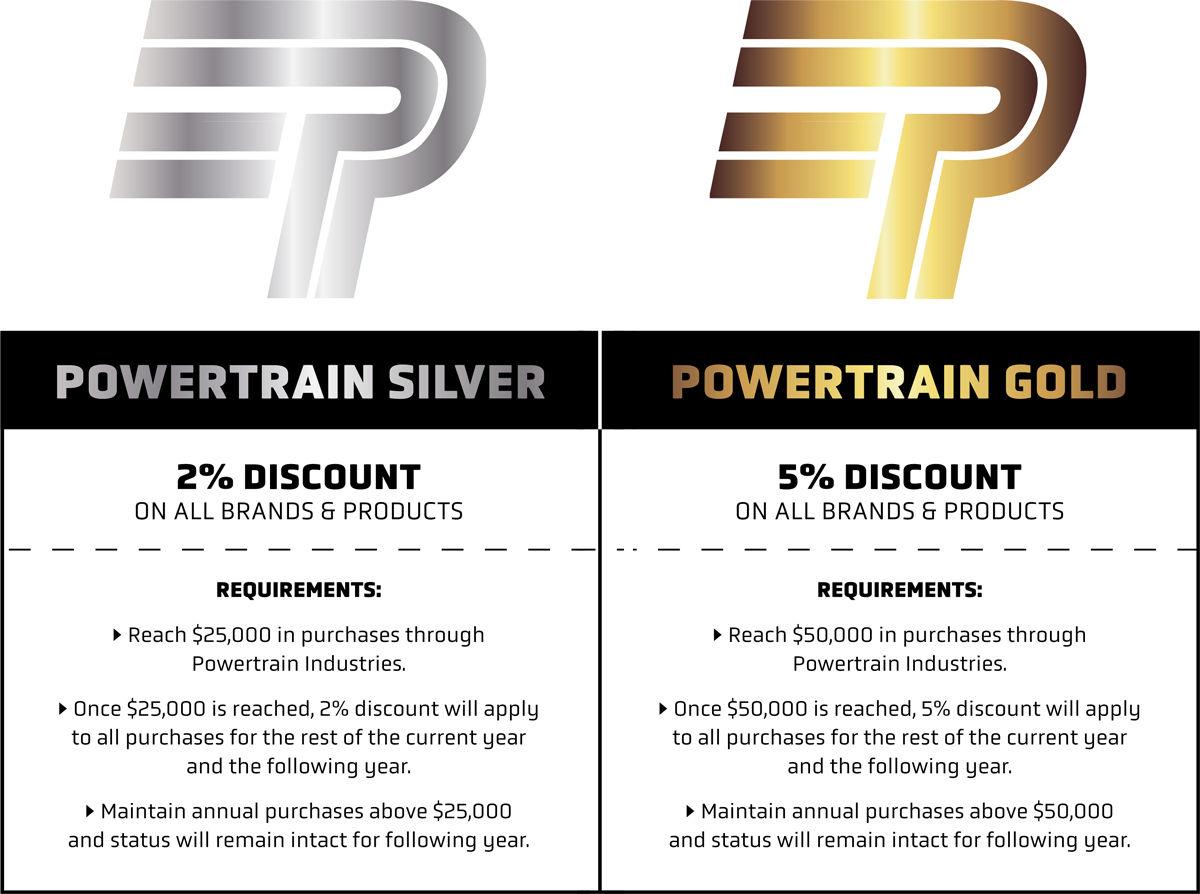 Okay, so this seems like its getting pretty long, so let's go over a few more details that are worth mentioning so we can all get on with our day.
All inventory items such as parts, shafts, even balancers will count towards your sales total. Excluded from the calculated sales for this program will be: freight, labor, cores, write in sales and of course bribes.
Once you pass the 25K or 50K Silver or Gold limits, Powertrain will apply your new discount within 48 hours.
Powertrain will suspend the rewards program if any account becomes past 60 days delinquent. After account is caught up, the Silver or Gold discount will be reinstated.
If an account becomes 90 days past due, the program will be terminated for that account for the remainder of the year. This account may requalify for the FB Program the following year.
If a status is reached in 2019, it will carry over into 2020. But at the end of 2020 all accounts will be reevaluated based of their sales from 2020. If they do not exceed the Silver or Gold limits, the discount level will be reduced.
Powertrain reserves the right to terminate this program at anytime if we feel it is necessary.
---
FAQs:
Here are some answers to questions that no one has actually asked us yet (come to think of it).... But we're pretty sure you may ask, so we'll just be proactive.
Q: Will this discount apply to all PTI Parts, Shafts, and even brands like Spicer, Neapco, & AAM?
A: Yes, we do not discriminate. Anything we sell will be discounted.
Q: I already have some bulk special prices set up with Powertrain on a few PTI Trans Yokes and all of the popular Spicer Ujoints. Will I now potentially get an additional 2% or 5% off of those prices as well?
A: Yes, if your special quoted price on a part is say $10 each, you will then pay $9.50 if Gold. Cool?
Q: So in 2019, I have to wait and pass either the 25K or 50K limits to see the discount right? Do I have to do this at the beginning of every year? If so, thats BS!
A: Yes, you will have to hit 25K to get Silver, and then 50K to be Gold. But once you do, you are locked in with that discount not only for the remainder of 2019, but for the entire year of 2020.